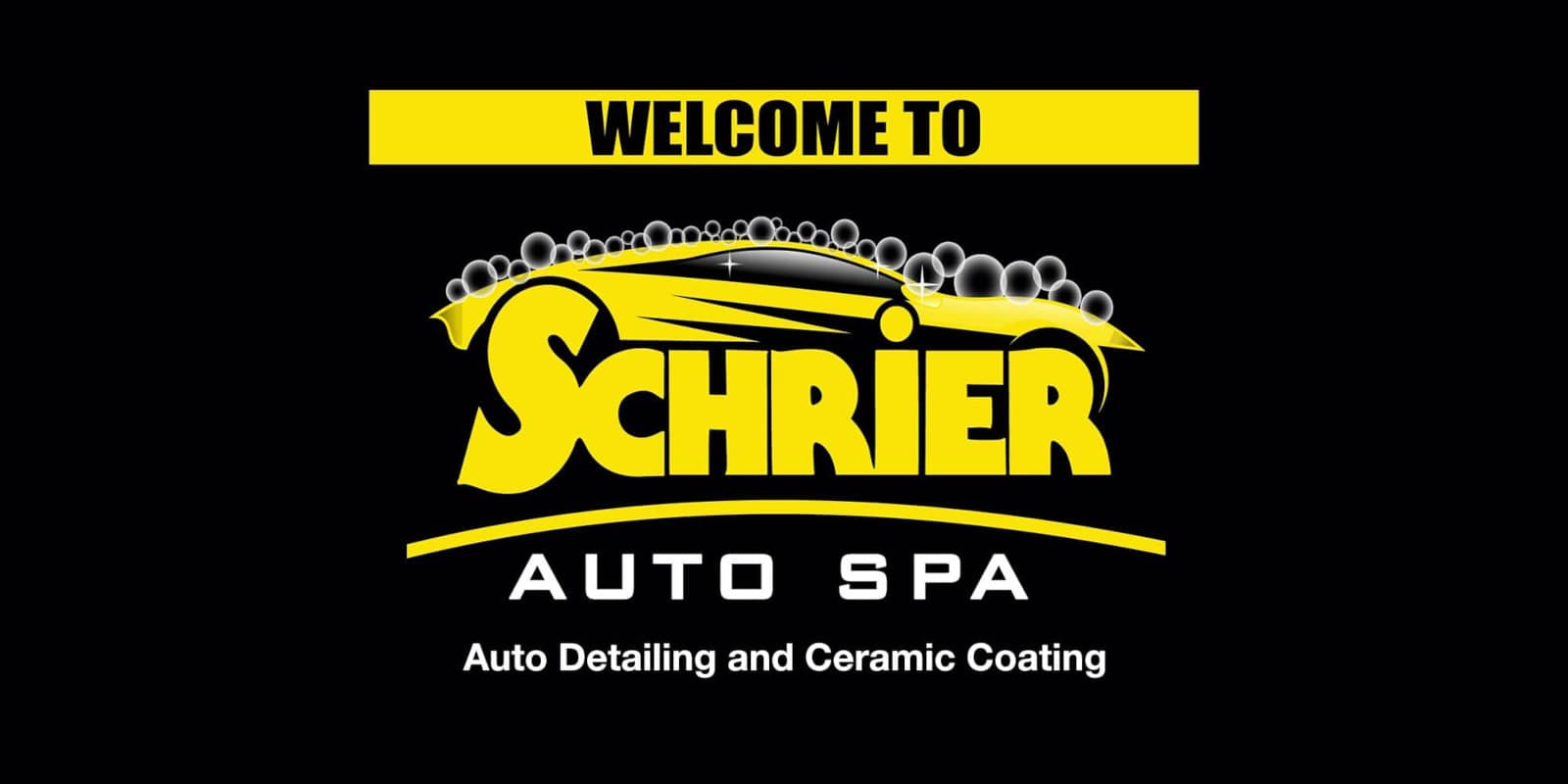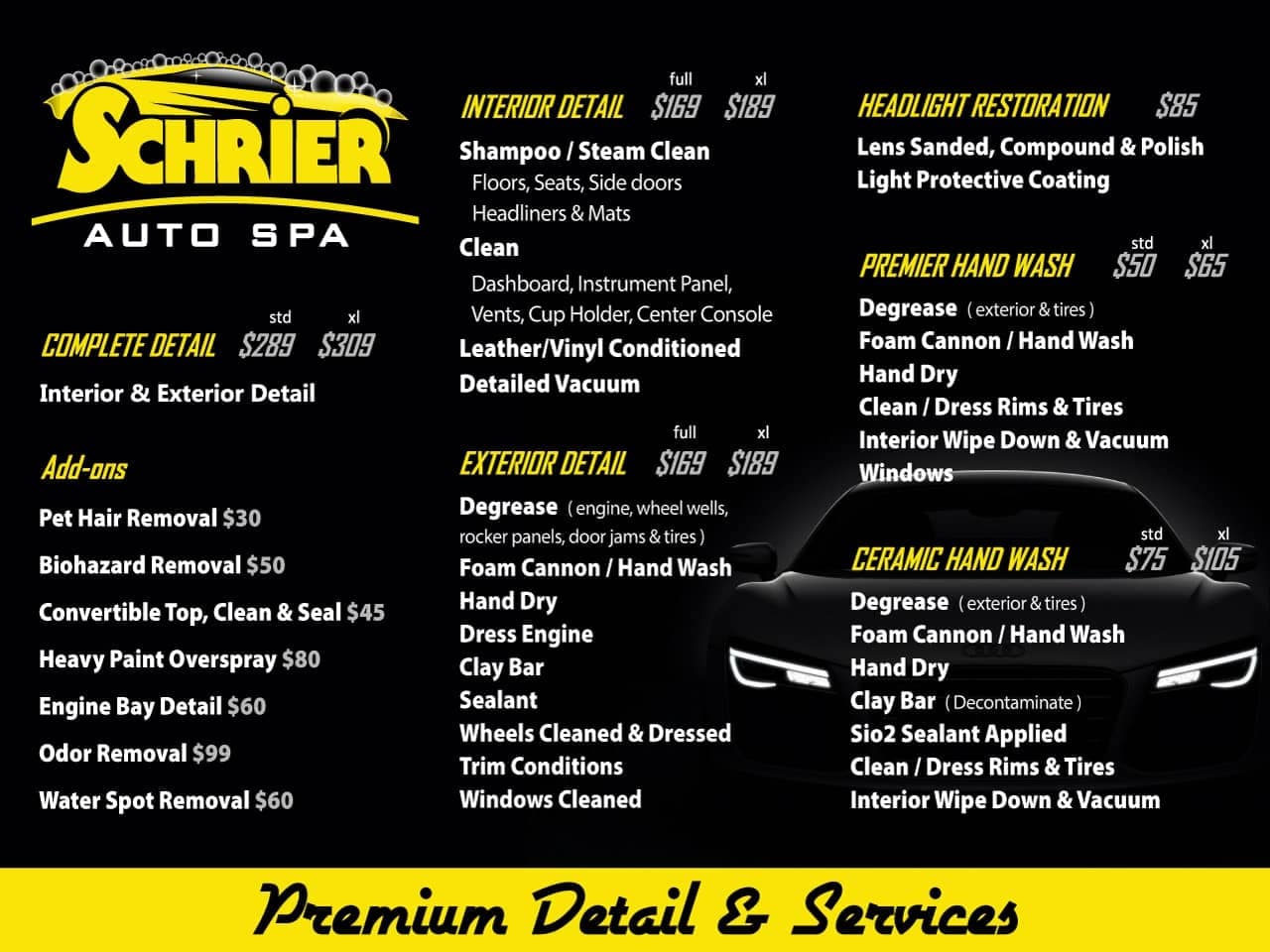 Auto Detailing and Complete Detailing Services in Omaha, NE
Treating your vehicle with respect is one of the cardinal rules for pre-owned vehicle owners in Omaha, NE. One of the best ways to reward your reliable daily driver is with a premium detail and a trip to our Auto Spa. We offer a range of expert detailing services, including complete auto, interior, exterior, headlight restoration, premier hand wash services, and more!
If your vehicle has been good to you, we recommend visiting Schrier Auto Spa for a soap-filled adventure that will leave your vehicle looking good as new. A used car dealership specializing in selling quality cars from popular brands like Ford, Jeep, RAM, Mercedes-Benz, Volvo, BMW, Cadillac, and Tesla, the spa team at Schrier Automotive is equipped to work on all makes and models.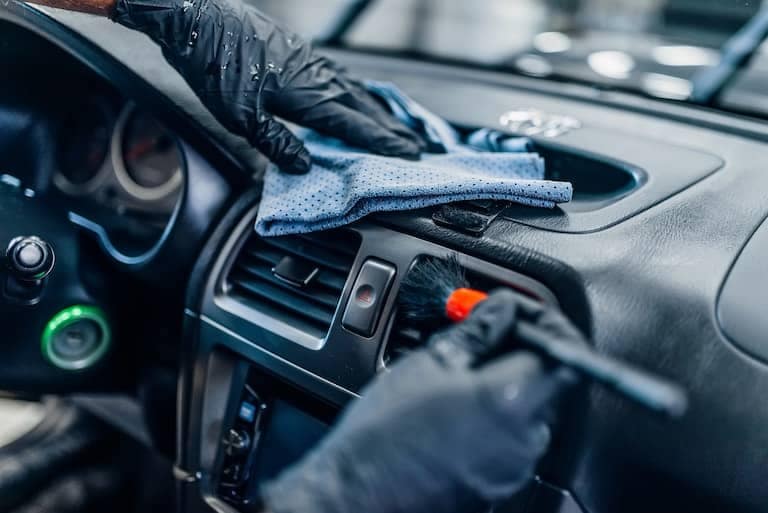 Interior Services
Interior vacuumed
Interior doors and dashboard cleaned, along with vents, cup holders, instrument panel and center consoles
Interior Leather/Vinyl cleaned with special condition to help restore its natural condition
Deep shampoo/steam clean carpets
Wash and dry all floor mats
Windows and mirrors cleaned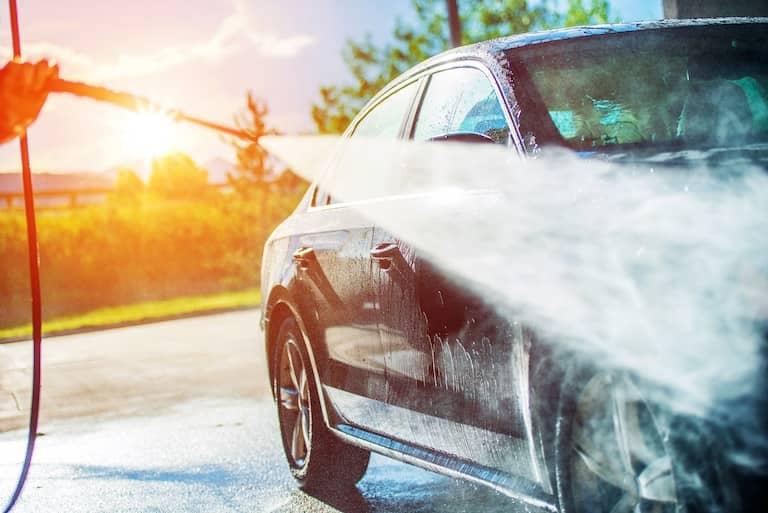 Exterior Services
Special all purpose cleaner applied to exterior surfaces
Exterior washed with foam shampoo and finished off with a hand wash and dry
Vehicle dried with high pressure air to remove water from cracks, rims, etc.
To protect exterior, we apply sealant and dress the engine and wheels to ensure everything is polished to perfection
Headlight restoration including lens sanding, compound application, and polishing with a light protective coating
Ceramic handwash utilizing a clay bar applicant, Sio2 sealant, and degreaser